Konjac Facial Sponge
Exfoliates and cleanses away dirt without damaging your skin barrier

Perfect for sensitive and acne-prone skin

Cushy gel-like pillow for your skin
Konjac plant sourced from local Asia farms

100% biodegradable

Colored with cherry blossom or butterfly pea flower, clay, and iron oxide
Sustainably minded

Ethically made

Certified Clean

Sustainably minded

Ethically made

Certified Clean

Sustainably minded

Ethically made

Certified Clean

Sustainably minded

Ethically made

Certified Clean

Sustainably minded

Ethically made

Certified Clean

Sustainably minded

Ethically made

Certified Clean

Sustainably minded

Ethically made

Certified Clean

Sustainably minded

Ethically made

Certified Clean

Sustainably minded

Ethically made

Certified Clean

Sustainably minded

Ethically made

Certified Clean
Exfoliating without the chemicals
Let's get glowy skin without the harsh chemicals. Because sometimes we just need to go bare.
Direction
Soak it in warm water for 5 minutes to expand it to its full size. Once it's a soft pillow feel, it's ready to use.
Gently wash your face with the sponge (with or without a natural cleanser,) using upward, circular motions.
Rinse your face.
Rinse the sponge until the water runs clear, and hang the sponge to dry until next time.
Continue with your usual post-cleansing skincare routine.
Care
Gently squeeze the water out of the sponge.
Replace every 2 months to prevent mold.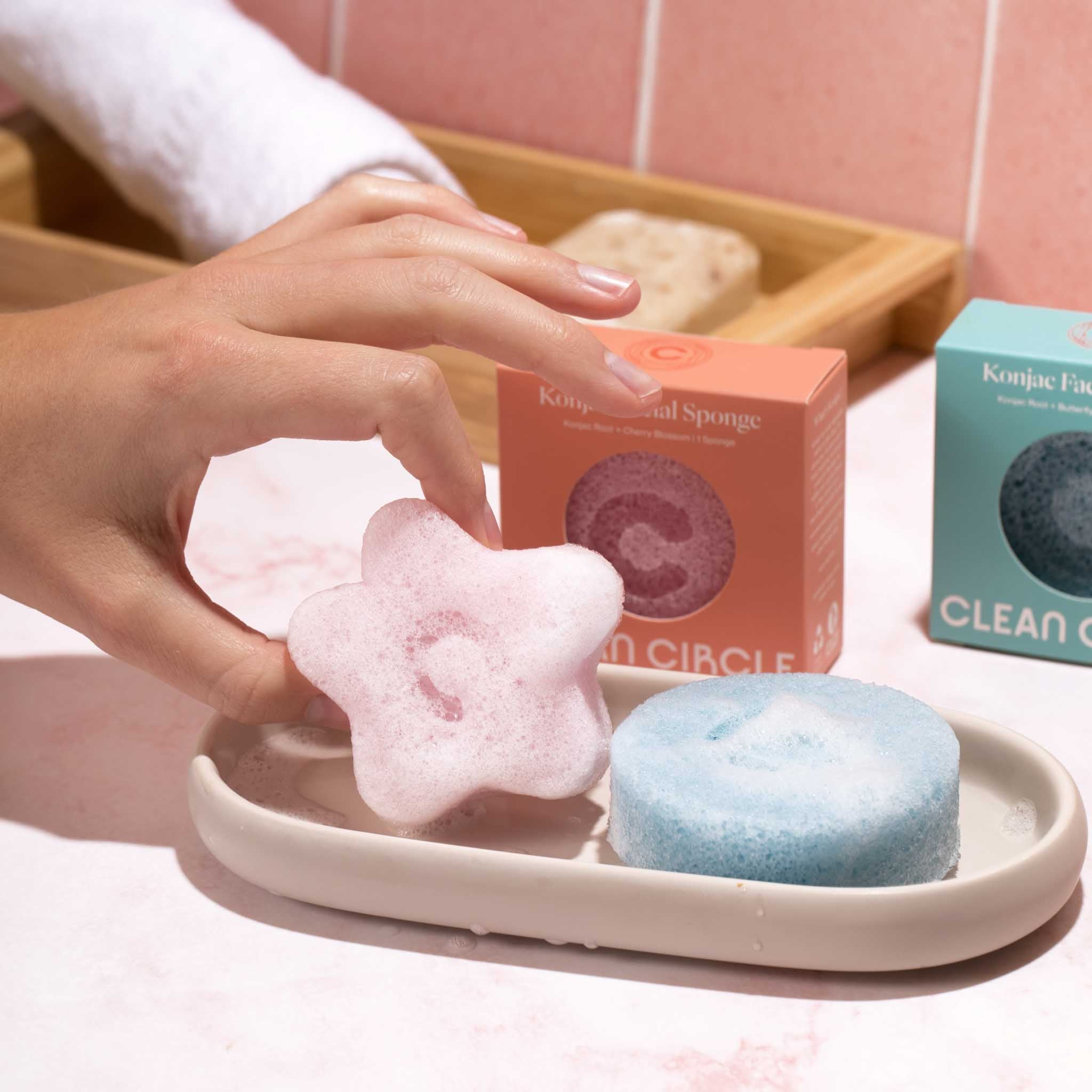 Subscription made easy!
Using them every day? Subscribe to save your wallet and the planet
Save 10%

On-Time delivery